What My Child Has Taught Me
I've learned that you can keep going long after you think you can't.
I've learned that learning to forgive takes a lot of practice.
I've learned that friends can become strangers, and strangers can become friends.
I've learned that ignorance isn't an excuse for the lack of compassion.
I've learned that some people will never, ever -
"get it".
I've learned that the community of sorrow is the strongest of all.
I've learned that no matter how bad your heart is broken the world doesn't stop for your grief.
I've learned that your life can be changed in a matter of minutes.
I've learned that the people you care most about in life are taken from you too soon.
I've learned that you should always leave loved ones with loving words.
It may be the last time you see them.
I've learned that love isn't measured by the amount of time you have with someone.
I've learned that some sorrow is so deep that it has no words. But so is love.
As My heart aches each day, I look at the stars as smiles from the many angels that heaven holds. Thank you Cameron for touching my heart, I will always treasure you and your angel friends xxxMummyxxx
One last time
Turn back the shroud just one more time
And let me see this child of mine
The child we'd planned for so sincere
I'll hold here in my arms so near.
The future now will hold no laughter
Just our memories forever afterThe child with plans all laid out clear
Is now so far but once was near.
We both avoid all talk of him
To try and hide the pain within
Each one wondering alone
Yearly how much he'd have grown.
Those schooldays that will be missed
His first steps, his first kiss
All not to be, no future plan
Not to grow from boy to man.
No wife or children will he hold
In loving arms till he grows old
All of this he will not see
It stopped right here, his destiny.
So let me see just one more time
The child I'm not to have as mine
Then seal the lid so I can't see
The child for us that's not to be.
Daniel Moore
Thursday 14th December 2006
1 Year ago today your mummy and daddy's hearts where broken as their baby boy was born sleeping.
Instead of planning a big 1st birthday party for you Cameron we have to plan a lifetime without you and a christmas that shouldve been your 1st.
Not a single hour goes by that we dont think of you and love you...remember little boy you are always in our hearts.
Mummy and Daddy and all our family love you very much and always will do.
Baby Cameron Michael Robert Weadock
Born Sleeping 14th December 2005.
Winnie the Pooh would like to join in and celebrate Cameron's 1st Birthday...
He brings a huge chocolate cake for Cameron and his angel friends.
Tigger would like to join in too...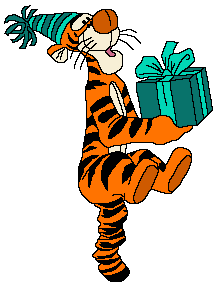 He brings Cameron a present...but sshhh it's a surpirse.
Look who else wants to say "Happy Birthday Cameron"...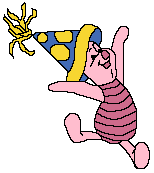 It's Piglet and she has brought along with her...
Eeyore and he has brought lots of balloons for Cameron.
Cameron...we love you xxx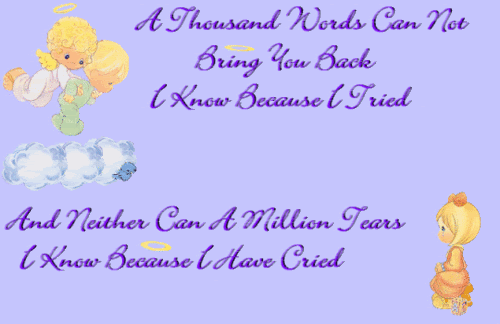 On Thursday Cameron we will be bringing beautiful flowers to your garden...we all hope you like them.
Look out for your balloons off mummy and daddy on Saturday Cameron, they will be filled with all our love so we hope you catch them.
Here is what they will look like...
xxxxxxxxxxxxxxxx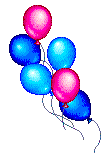 25th December 2006
Cameron, although Christmas came so soon after you where born sleeping last year Mummy, Daddy and all your family feel that this Christmas wouldve been your 1st proper one.
We talked about this Christmas so much when we planned our lives with you. What would we be buying you? What would you wear? Where would we have Christmas dinner?
Instead we plan to take Christmas decorations to your garden, we have decorations on the tree dedicated to your memory and Mummy and Daddy are left to wish a thousand wishes for you to be here.
Don't cry for me this Christmas,
I won't be far away,
I'm in every special moment,
That happens in your day,
I'm the glitter in the snow,
I'm the wind apon your face,
I'm the gentle peace of slumber,
I'm the kiss that leaves no trace,
And when carols are being sung,
And you hear the sweetest sound,
It is me, your dear sweet angel,
Letting you know that I'm around.
We share a love thats locked within,
so powerful and deep,
Its ours to cherish forever more,
and forever more to keep.
Your Angel Cameron xx
Not content with just your Birthday celebrations Cameron...Winnie the Pooh and Friends would like to spend their special Christmas with you.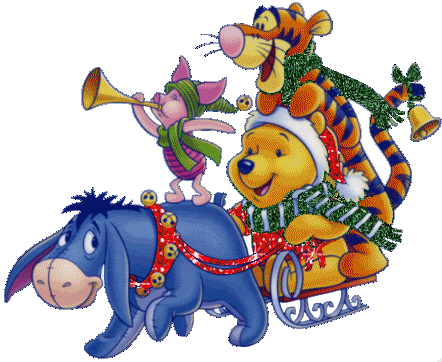 Winnie and Tigger would like to leave Cameron and his family lots of lovely present...
Have you been a good little boy Cameron...will Santa bring you lots of presents? He still visits those good angels in Heaven so make sure you stay good xxx
March is spring and lots of nice things are happening in March....



Monday 12th March....

My little baby brother will be here



And I will be celebrating with all my angel friends...sending my special angel love to my Mummy and Daddy and my little brother.


Then my Mummy will have 2 special days.

Sunday 18th March...





I will be sending all my special angel love to my very special Mummy. This will be her first Mummy's Day as an angel mummy and a new baby mummy so I hope she has a lovely day.

To the Mother's of Children, Who Never Where Children.

To the mothers of children who never were children,
Who died in the womb unnamed and unknown:
You also were mothers, albeit but briefly,
And loved with the love given mothers alone.
Yours was the stirring of life within life,
The being of being all one being knew,
The love of a love that knew only your love,
The world to a world that knew no world but you.

Yours the unspeakable pleasure of giving
Your substance to nurture the creature within;
Yours the inscrutable song of creation,
Bringing to being the dust of the wind.

Death is the end, but never the meaning;
Life is a gift, no matter how long.
You, too, are mothers, the bearers of beauty,
The icons of love to whom this day belongs.

You Will Always be My Mummy

Although you cannot see me
Know that I am near
You will always be my Mummy
Though my body is not here
My heart is wrapped around you
As yours is too with mine
For the love we have between us
Will not be lost in time.

written by Shelli - Nanny to angel Cole

I Am an Angel's Mummy

I am an angels Mummy,
Just like you are too
I wish to god i wasn't,
but there's nothing i can do
Being an angels Mummy
is such a special thing to be
I gave up all my happiness
and set my baby free

written by Kirsty - mummy to angel Joshua Hicks.





Then my Mummy has her birthday.

Monday 19th March...






Happy Birthday Mummy from Cameron and Tigger.







I hope my mummy has a lovely birthday with my daddy and my little brother.

Lots of love and angel kisses Cameron xxx


My Daddy's Special Day is here...

Sunday 17th June 2007

Father's Day.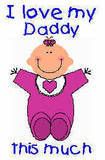 Daddy, this is your 1st Father's Day with my baby brother Joshua so I know how special it is for you.
I know that even though you are my daddy too this is the 1st Father's Day you can really celebrate and I hope you know that from my special place far above I'll be with you.
You are the best daddy in the whole wide world and I know you love me and Joshua so much. You are our hero Daddy and when we grow up we hope we can be brave and strong just like you.
I love you so much Daddy and wherever you are and whatever you do I am always with you just like Mummy asks me to be.
Big kisses and white feathers
Your Angel Cameron xxx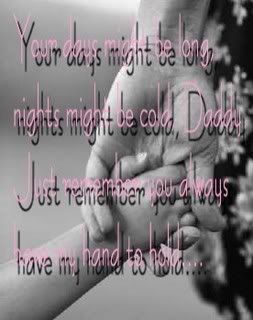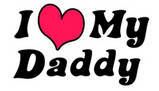 Happy Halloween Cameron.

It's your baby brother Joshua's 1st halloween tomorrow and he wanted to leave you some pictures and wants you to be by his side when he goes Trick or Treating with Caitlin, Chloe, Millie and Mummy.
We miss so little man and wish you could be here to watch your brother dress up as a cheeky devil on his 1st Halloween. Love you all the world angel xxx





With Tigger and Winne the Pooh...